Globalization of our world has enabled us to explore boundaries previously unknown. Similarly, the software development world has undergone significant changes in the last few decades particularly when it comes to IT Outsourcing and/or choosing between in-house or outsourced product development.
What Is IT Outsourcing to Your Project?
IT outsourcing refers to hiring technical skills and resources from outside your organization to provide services or develop your own product. Why is IT Outsourcing done? IT Outsourcing has great advantages. IT Outsourcing provides organizational capabilities and/or reduces development costs.
For example, you're a global media service provider but do not have the infrastructure back-up to support your data. You can outsource that – like Spotify did! As mentioned in The Whats And Whys Of Cloud Services, global leaders have leveraged cloud services to ensure that their data is seamlessly backed up and acquired in safe hands. Other services that outsourcing is for are: 
Software development of all kinds.

Telecommunication.

Database management and development.

Disaster backups.
These services manage and could also be an addition to the in-house IT department termed as co-sourced IT support. The possibilities of IT Outsourcing, like with everything else IT touches, are endless.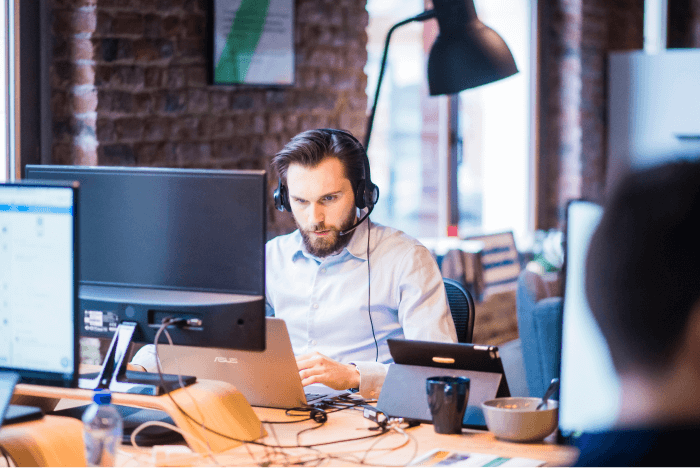 Types of IT Outsourcing
Business Process Outsourcing Or Technical Support
A business process can be help desks, accounting and finance services or even call center services. These services are shifted to countries across the globe after tackling language barriers and time differences to acquire work at low rates and around the clock! Amazon, for example, if you outsource your inventory management system despite threats that it might reflect negatively upon the retail giant. But having done so, the company spends less time and money on outsourcing than it did on holding inventory and saved major bucks!
Infrastructure And Technology Outsourcing
Companies or even people wanting to embark on an entrepreneurial journey consider outsourcing as a definite way to go. This attributes to the fact that assembling a team and providing for them is much more expensive and effort consuming compared to hiring a reputable outsourcing firm abroad and let them handle the brunt.
What Is Offshore Outsourcing? 
Offshore outsourcing refers to hiring resources from a different country. Often this is to reach the golden ratio of skill and cost. A major chunk of the Asian market hired for these services due to the low costs of labor and a range of expertise that workers offer in exchange for a fraction of the pay that a worker in Europe or the US earns.
One of the biggest examples of offshore outsourcing is Nike; they have no manufacturing unit of their own. Rather, the sportswear giant outsources manufacturing to Vietnam, Philippines, China, Indonesia, Taiwan etc. This, together with their efficient supply chain, has proven to be industry best practices and have earned Nike about 47% of the market share without having to go into the hassle of maintaining their own manufacturing units.
Giants like these not only benefit from the cost-saving but their businesses remain active round-the-clock. This boosts efficiency as well as bring newer perspectives and better talent from around the globe on board.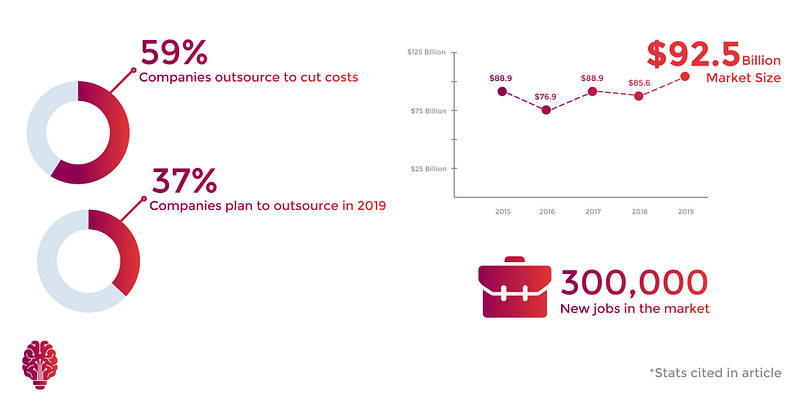 Offshore Companies
Often confused for being illegal, offshore companies are a blessing-in-disguise. A legal one for sure! Suppose you are a company operating in country A. You permit to build a business structure in an outside country which is outside the area where the company's stakeholders are. It could be general business processes or even a manufacturing unit. But why make an offshore company at all? Two reasons: low corporate tax rates and cheaper labor.
In every business, the point comes down to either making more money or saving more money. Offshore companies allow you to do both! With cheap labor, more production happens around the clock at low rates. In addition to this, if you shift to a country with low corporate taxes, you get a rebate there too. It's a win-win!
Not only is this financially feasible, it leads to betterment of humanity. Acquiring skilled talent from around the globe leads to utilization of valuable human resources that ultimately benefits what's at the root of our global village: The People!
Benefits Of Outsourcing?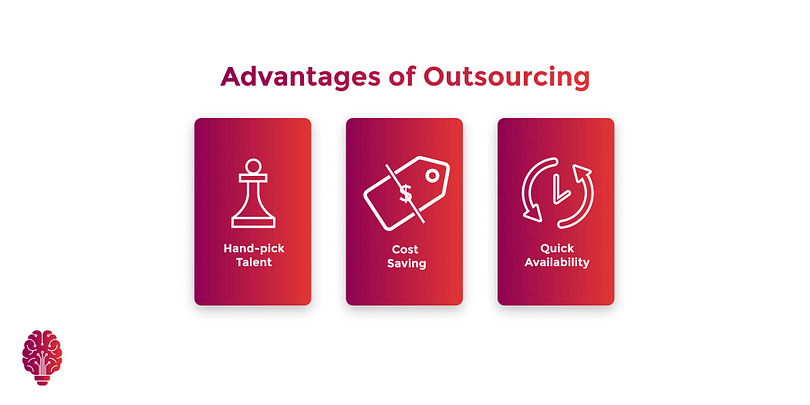 Hand-pick the talent you need:

Outsourcing opens boundaries for recruiters

to look for the right set of skills they require. No place is too far away; as long as the resource you hire fits the

missing pieces in your organizational strengths

that is. Having worked with companies from around the world, MilestoneZero has had the opportunity to explore this horizon well and we are always in search of more exciting ideas to bring to life.
Save money:

Whether it is offshore companies or outsourced resources. There is always a backdrop of

additional costs if you hire onshore

(within your country).
Why Shouldn't Companies Outsource?
Yes, there is always the other side of the story. The long-distance collaboration and language barriers have often laid waste to the best of plans. Imagine staying up at wee hours of the night trying to communicate with a software developer from the other side of the world who does not speak your language too fluently, or at all! That can be a tad painful.
Companies often pick outsourcing because it costs less than developing the same capabilities in your organization. Rather than permanently hiring a team of developers, they outsource the job to firms around the globe to get it done for less. But often these estimates are miss-calculated.
Companies work through number crunching for short-term benefits of outsourcing but fail to see the bigger picture. What if hiring a developer every time you need one costs more than having one on a continuous payroll? These are the sort of tricky questions a firm needs to ask itself before deciding to outsource or remain in-house.
Why IT Outsourcing Is Easier And More Wanted Than You Think
We mentioned something about a global village at the start of this post. Technology has enabled the process of talent acquisition to be done by the push of a few buttons in the global village that we live. From conglomerates to startups, many consider outsourcing as the way to go because outsourcing has a number of benefits and how easy it has become in today's world to remain integrated, even when you're a hundred-thousand miles apart.
Technology has made our lives easier and we urge you to leverage that to make yours easier as well. Outsourcing isn't as difficult as is perceived and with companies with a proven track record like MilestoneZero, it's even more easier to at least reach them out.
With a number of benefits of which saving capital tops the list, IT Outsourcing is definitely much easier and sought after than it was a decade ago and being synonymous with it is important for anyone owning an enterprise or wanting to build a startup.