In our previous article, we laid out the basis of what incubators and accelerators are and what services they provide to growing businesses. In addition to this, we shed some much needed light upon the benefits and potential losses of Incubators and Accelerators. Now, we will highlight some Top Incubators And Accelerators Around The World and see how they became successful behemoths we know today.
Next up are few of the top names in the incubators world. They have incubated disruptive ideas and nurtured massive global giants in multiple business domains. They are the best incubators and accelerators of the world and were considered the starting point of the best 500 startups of 2020.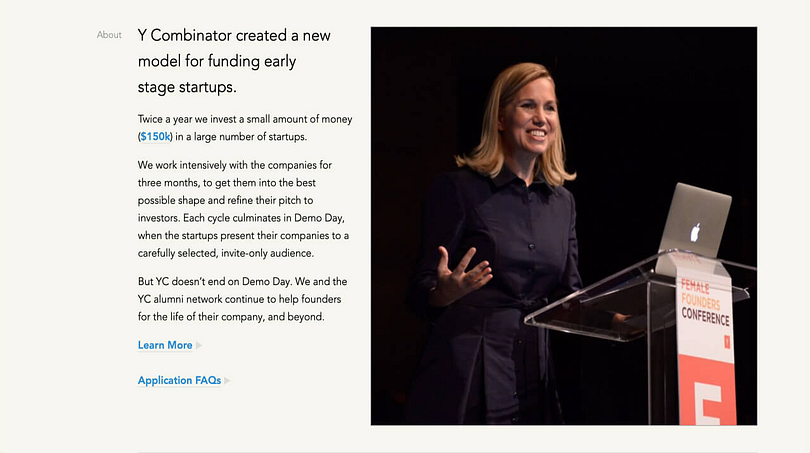 Headquarters: Mountain View, California, United States.
Companies Funded: Over 2000.
Y Combinator is a network of about 4000 founders who have joined minds to bring up businesses operating around the world currently. It is a 3-month program full of rigorous training and guidance for product development and at the end of which they arrange an event for companies to pitch their ideas to a carefully selected, invite-only audience. In addition to this, Y Combinator maintains a network of alumnus who are called upon to share their experience with the pool of entrepreneurs currently taking the program. Among the notable founded companies are Dropbox, Airbnb and Heroku.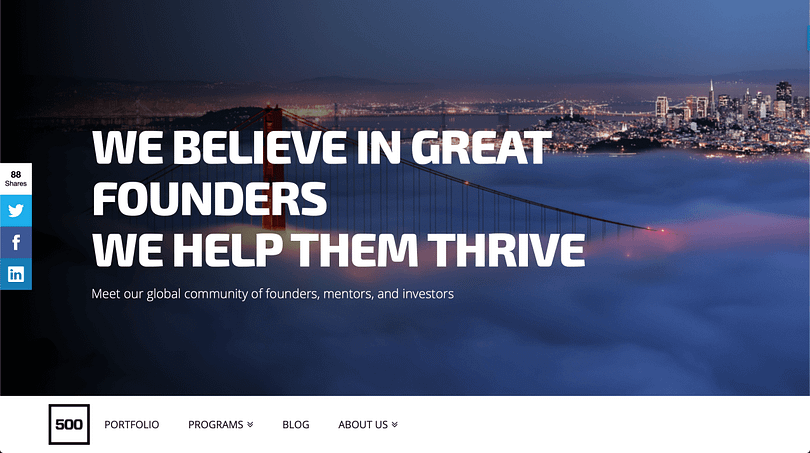 Headquarters: San Francisco, California, United States.
Companies Funded: Over 2300.
500 Startups has a four-month training with office space permission for a six-month period for businesses enrolled in the seed program. According to the company, they invest $150,000 in tech companies in the seed program, from which the initial enrollment fee deduces if they secure funding. It gives current incumbents the access to a network of founders and mentors around the world. Some of the company's proteges include Canva, Udemy and 9GAG.
Headquarters: Boulder, Colorado, United States.
Companies Funded: 2,157.
TechStars has gained footing by spreading its programs around the world. This has created a network of 10,000 mentors, 10,000 investors, 1,600 alumni companies, and more than 200 staff members. This widely spread web inherently benefits the startups that enroll with the company. Their program has a 90-day period over which the company lends office space and mentorship to accelerate businesses. CoachUp, Ginger.io and Pivotdesk are examples of some of the startups it has supported.
Headquarters: San Francisco, California, United States.
Companies launched: 150.

AngelPad is a seed-stage accelerator program that started in 2010. The company has kept its roots at a single location attracting around 2000 applicants in each of its cycles twice a year for a 3-month intensive accelerator session. They pick 150 of the top ideas to focus all their attention on and build their idea from the ground-up. From targeting audience to investor meetings, the program ensures a steady and sure launch for companies looking for professional guidance. Buffer and Postmates are just two of the many notable companies they have helped build.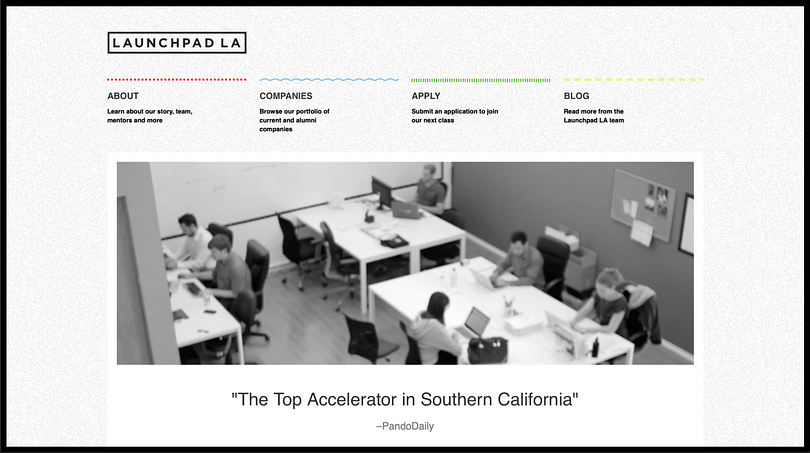 Headquarters: Los Angeles, California, USA.
Companies Funded: 35.
The company started off by offering office space and mentorship to aspiring businessmen and women. Launchpad LA now has a four month program, by the end of which it can offer funding ranging from $25,000 to $100,000 to the brightest ideas. It was ranked #5 in the top accelerators in the US list by Forbes and #1 in best tech accelerator in Southern California. Its most notable alumni include Atlas, Guide and Victorious. 
Headquarters: Chicago, Illinois, United States.
Companies Mentored: Over 450.

Using its vast network of founders, mentors and partners, TechNexus has helped provide funding worth over $400 million since 2007. The team carries out market analysis for ideas it comes across to project financial gains and losses. In addition to this, startups go through a strategy alignment training to ensure that their startups reap success in the future.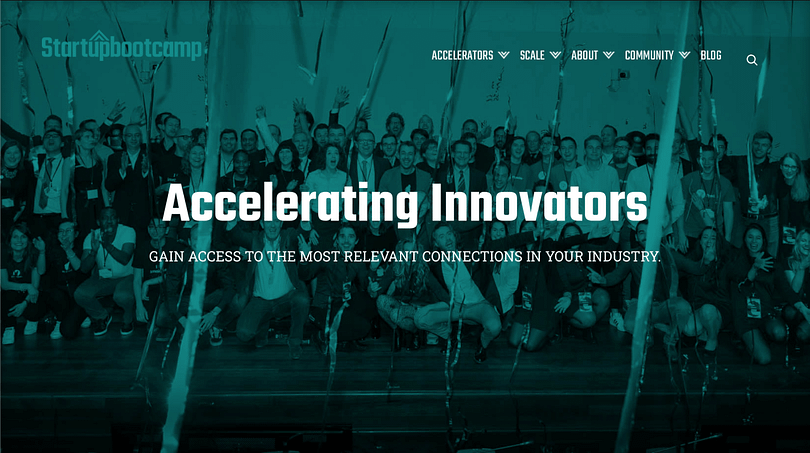 Headquarters: London, United Kingdom.
Companies Funded: 424.
Startups undergo a selection process to join StartupBootCamp's 3-month program of industry targeted mentoring, product development and rigorous strategized training. When done, they secure €15,000 funding for 6-8% equity. In addition to this, there is free office space for six months. Sendcloud, Tespack and Relayer are some of the successful ideas launched by StartupBootCamp.
Headquarters: Los Angeles, California, United States.
Companies Funded: 150+.
Ignite works with MVP-stage technology startups and their founding teams looking to scale their businesses. In totality, it is a six-month program. The first 3 weeks of it comprises remote mentoring and the last week is hosted in various cities in the North East (and London). They grant £40,000 investment for 5% equity to the most promising idea. Ignite is backed by the European Union and allied with Google.
Headquarters: London, United Kingdom.
Companies Funded: 250+.
Seedcamp has a network of 650+ founders that join expertise to recognize and grow talent. Moreover, they have investors across the US, Europe, Asia, and Africa that provide funding to get businesses started. Seedcamp is where startups meet their first buyers, partners and critics; all that help the business get to the next stage. Pointy and Hopin are two of the incubator's numerous success stories.
Headquarters: Salt Lake City, Utah, United States.
Companies Funded: 300.
Alpha Lab runs a four-month mentoring program on areas focused on customer targeting and validation to financing. Other than just education, they aid network building for startups to meet distributors and manufacturers. AlphaLab's standard term is from $25,000 to $50,000 for 2.5%-4% common equity. Covey, Collegezen, Comvibe are just a few names from the list of companies launched by Alphalab.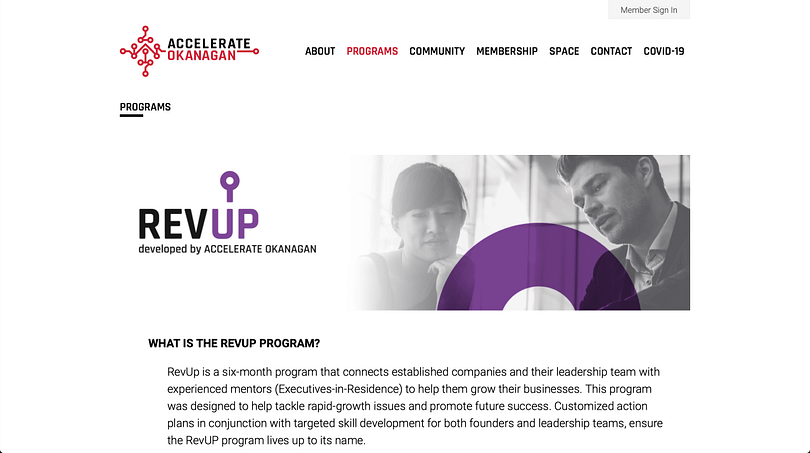 Headquarters: San Francisco, California, United States.
Companies Funded: ~100.
RevUp is a six-month program that focuses on recognizing a business's challenges and opportunities. This enables the founder team and RevUp's in-house experts to narrow down the key problems in tech startups that might hinder growth. In addition to this, there is major focus on customer acquisition, capital management, and operational excellence tailored individually for each startup. Bananatag and Yeti Farm are two leaves from their book of successes.
Headquarters: Scotland, United Kingdom.
ABVenture Zone is supported by the University of Aberdeen and has risen to be one of the top incubators in the United Kingdom. While they welcome all bright and innovative ideas, their primary focus is on the digital and IT sectors. Some of the current occupants include UniTrix Ltd and EnteroBiotix Ltd.
Headquarters: London, United Kingdom.
Companies Supported: 200.
Bethnal Green is an early-stage tech for good incubators. They offer one-on-one meeting sessions with experts over the course of their 3-month program. By the end there is a chance for funding worth £30,000 cash for 7% equity. They maintain a network of 70+ mentors and advisors whose expertise become the secret of a startup's success.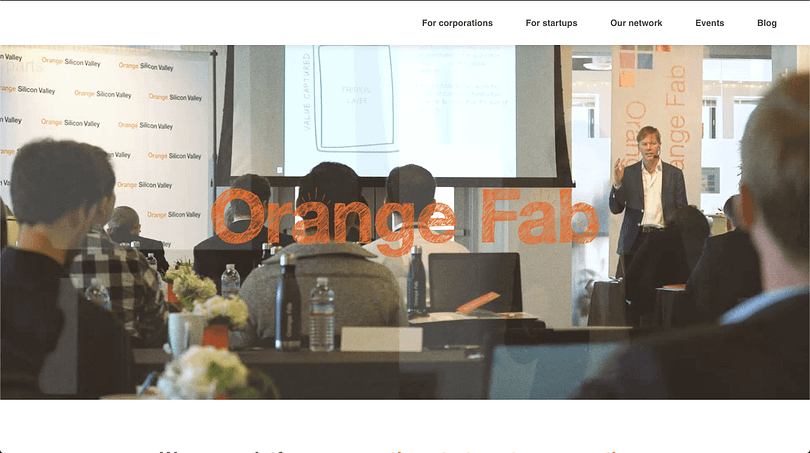 Headquarters: San Francisco, California, United States.
Orange Fab operates in 29 global markets creating a network which gives access for startups to explore varying business trends. Their Fast Track program for startups inducts 10 teams to go through training that covers business development and network building. There is also an international trip which takes founder teams to meet Orange Fab partners in Paris. Its most notable launches include Token and Talkdesk.
Headquarters: Reykjavik, Iceland.
Companies Funded: 6.
Reykjavik was founded in 2010. They run a 10-week intensive program each year from June till August for tech startup incubation and acceleration. Which means that they not only pick and upgrade companies in their initial startup phase but also train late-level startups. They have a network of 90+ experts. For companies with the most promising future, they offer $23,000 in exchange for 6% equity.
Headquarters: Melbourne, Australia.
Startups Supported: More than 100.
MAP Accelerator is a 10-month long program with mentorship and business development masterclasses from experts in the field. In order to qualify for the incubator, applicants are given the opportunity to present a 3-minute pitch to a panel of mentors. This helps validate ideas or highlight points of contention whether or not they get selected for the program. After the duration of training, each startup receives $20,000 of equity-free seed funding to boost their business venture. Bindimaps and Black AI are two examples of their successful tech launches.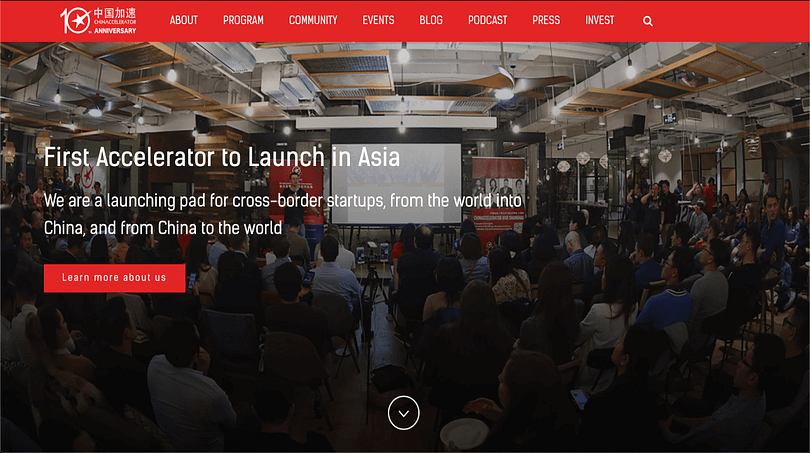 Headquarters: Shanghai, China.
Startups Supported: 150.
The Chinaccelerator was founded in 2010. They run a 6-month program that focuses on finding the right product for the Asian and Chinese market, then score users for it. The accelerator maintains a network of 680 alumni worldwide who are called to provide guidance to current occupants. Hippo & Crate and Nusic are two out of many stars launched under their wing.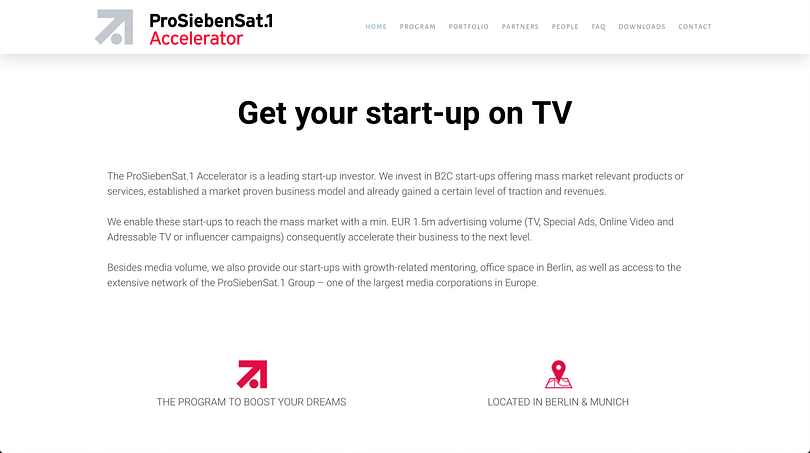 Headquarters: Berlin, Germany.
Companies Funded: More than 65.
The accelerator is backed by one of the biggest media groups of Germany. The accelerator focuses on B2C business ideas with Food & Beverage, Fashion, Beauty E-Commerce & Marketplaces, Health, Fintech and Entertainment being some of the main industries they have worked with. Creditweb and Spotted are two of the many stellar companies launched by the accelerator.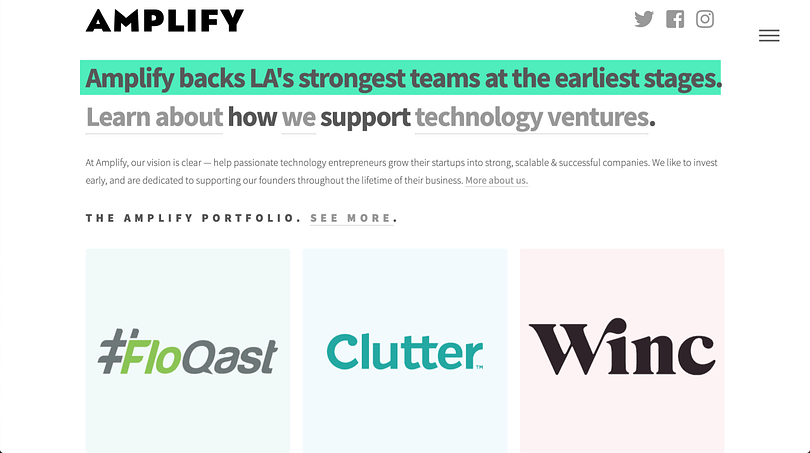 Headquarters: Los Angeles, United States.
Companies Funded: More than 75.
Amplify is an incubator that offers seed investments to founder teams along with access to an extended mentors network. They also provide free or discounted services like banking, legal services and hosting. In their Venice Campus, they indulge with teams for hands-on mentoring tailored for each business individually.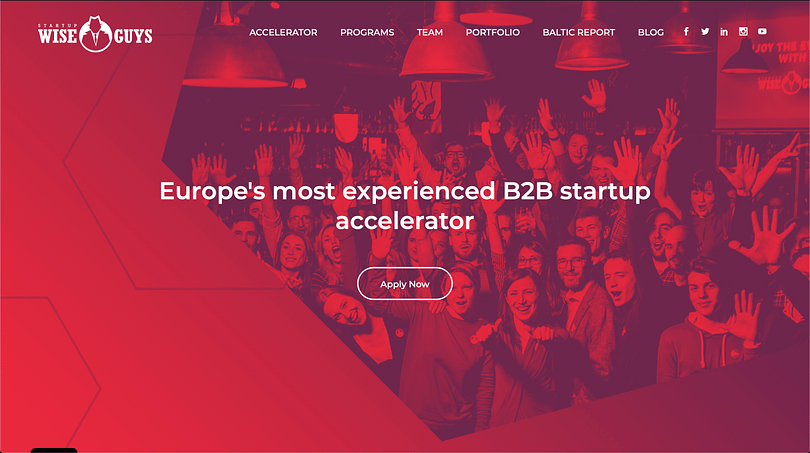 Headquarters: Estonia, Latvia, Lithuania in Europe.
Companies Funded: 145.
Startup Wise Guys focus on B2B SaaS, Fintech, CyberSecurity industries. They are one of Europe's leading B2B startups. The incubators run a 3-month program and Demo Day to pitch ideas to an audience of experts and enthusiasts. In addition to this, their conferences and company events provide opportunities for startups to build important connections in the industry.
What's In It For You?
Startups must analyze their individual case to judge whether or not joining an incubator and accelerator is the right decision for them. As seen in the above examples, these programs can result in successful companies with promising future prospects. But what goes unreported are the number of startups that ended up losing valuable time that could have otherwise been spent exploring newer horizons.
Henceforth, the decision to whether to join anyone of these programs will have a significant impact on your aspirations. We've equipped you with all you need to know about incubators/accelerators. Whether to make a push for them or not is something you need to carefully evaluate and then act on.