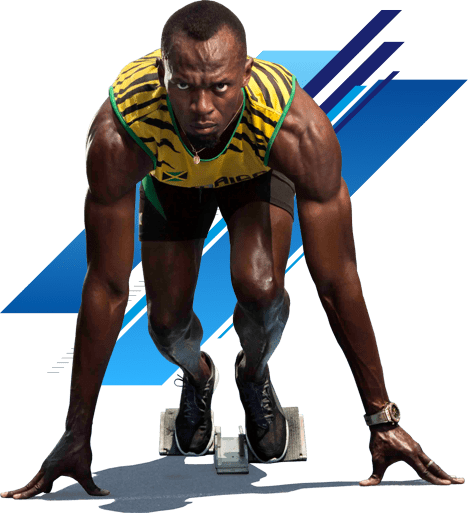 Are you faster than Usain Bolt? This is what Adidas wanted to find out; how fast runners are and MilestoneZero ensured they'll achieve that. Behold, the brains behind one of the company's biggest ever marketing campaigns, Adidas Faster Than!
A culmination of hard work, top-notch Artificial Intelligence techniques and collaboration with one of the world's biggest sports brands, MilestoneZero spearheaded the Adidas FasterThan that is installed in thousands of Adidas stores around the globe.
When a person passes by, Adidas FasterThan displays how fast that person is running. So, depending on the speed of your movement, it'll intelligently let you know if you're faster than a hummingbird or even Lionel Messi!
MilestoneZero's association with Adidas on FasterThan symbolizes our core values; trust and people-first. We upheld Adidas's trust in us to plan, execute and deliver. Like them, let us be the pitstop to your ideas and wildest imagination.
JOIN US TO KNOW WHO YOU ARE FASTER THAN!
A Complete MVP in 1 Month
Our product innovation and software development is spearheaded by an agile approach led by experienced founders and a tech-savvy team of Developers and UX/UI designers. 
120 Evergreen Village Sq, San Jose, California, 95135, US
contact@milestonezero.net
Office # 701, Al-Hafeez Executive, M M Alam Road, Gulberg, Lahore, Punjab 54700, Pakistan
contact@milestonezero.net