Let's debunk a years old concept: business is not about making profits. Or is it? Peter Drucker established the foundation of business models in the 1994 HBR article through his theory of business. It focused on components of a business model core and business on assumptions like society and its structure, the market, the customer, and technology. There is a huge importance of business models in entrepreneurship. Here, we will discuss how to make a business model for a startup? Why are business models required? Basic business models for use in product development.
Disintermediation Model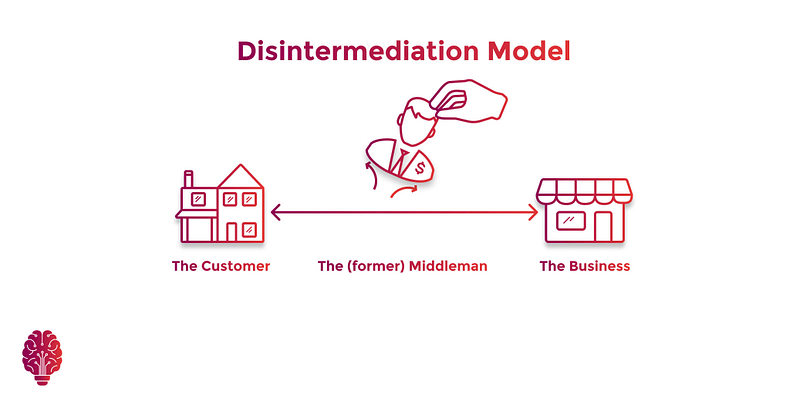 Commonly seen in electronic eCommerce, disintermediation business model eliminates middlemen between the supplier and buyer. Businesses sell their products directly to consumers (B2C) without any wholesaler or retailer in between. 
Advantages And Pitfalls Of Disintermediation
After product development disintermediation lowers the cost of the product offered to end-consumers. Generally, middlemen add their profits in the product thats sold down the chain; from manufacturer and supplier to wholesaler and retailer. There's more margin for the firm to earn profit, and reduce the price for the customer. It's a win-win! Moreover, due to direct interaction firms are able to analyze the demands of their customers better. Insightful data about customers can lead to accurate strategizing for future business endeavors.
On the downside, the weights lost in the process of disintermediation are jobs that contribute to the economy. In addition to this, firms who want to sell their products will have to expand operations by adding talent and infrastructure used to cater to customers.
Apple iTunes is a bridge that delivers music from producers to fans without any music stores involved. This gave artists their well-deserved royalty, and cut down chances of copyrighted music sold by unauthorized vendors.
Freemium Model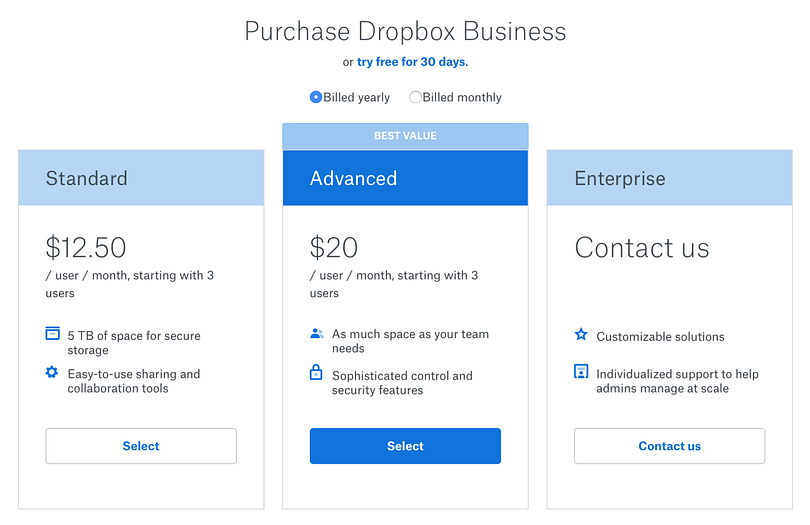 You must've used an application or service that offers basic functionalities for free but better, advanced features are enabled for a subscription fee. Imagine an online journal that offers the first few articles free every month, but to read more you must subscribe to services like Medium.
Designing a Freemium model is an intricate process. Startups interested in product development are also interested in the model need to find the right switching point that a customer using the basic package will reach, and want to upgrade their services. For example, games like Candy Crush Saga offered an addictive game to the customer and compelled them to pay and buy lives to play more.
Advantages And Pitfalls Of Freemium
Freemium model has the lure that drives customers to try services or products for the first time and experience the firm's offering. This would be lost if the model started charging all customers for even the basic services. Free packages help create a customer base for the paid packages; they helped Dropbox achieve 11 million paying customers in 2017. 
On the flip side, the entire point of the Freemium model is lost if firms do not identify the tipping point in need that will compel users to become paying customers. If the basic services offer all functions then not many users will want additional functionalities. Thus, nullifying the entire concept. 
Example of Success: Dropbox
The basic Dropbox services give 2GB worth of free storage space and services. For more space, the company offers various packages for those interested. Not only this, Dropbox Business in another wing that offers cloud storage and file-sharing services to firms.
Aggregator Model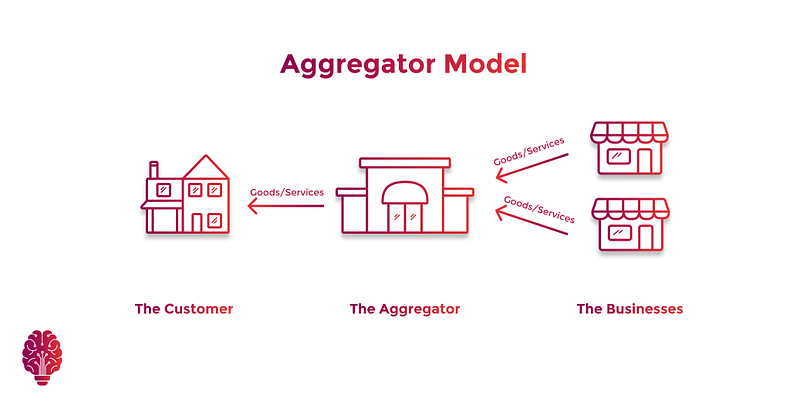 Aggregator business model collects brands under its own name and becomes a hub for information about an industry. So customers looking for a suitable vendor for catering will search the aggregator of the industry to get information, reviews and brand performance. Thus, making customers as well as service providers partners of the firm. Service providers will form a contract with the firm to be featured on their platform in exchange for commission in sales incurred through it.
Hence, most of the efforts spent towards creating a brand image that is synonymous with integrity and confidence so more customers refer to the information they provide. Which will increase traffic, engagement and business as a whole?
Advantages And Pitfalls Of The Aggregator Model
One of the main challenges faced by a firm employing the aggregator model is the threat of competition. Due to the ease of entrance in the industry, competition can engage service providers for better packages and steal traffic with it. So keeping information seekers loyal and service providers interested is key to a successful Aggregator business.
The all-out dependence on Brand Image to attract customers can prove to be a blessing as well as a challenge. If the pulse of the internet favours the branding then it's an easy way to the industry top, and vice versa.
Rotten tomatoes aggregates reviews for films and television. The brand image is so trusted that most viewers let the Tomatometer decide whether or not to watch a particular movie/TV show. 
Subscription Model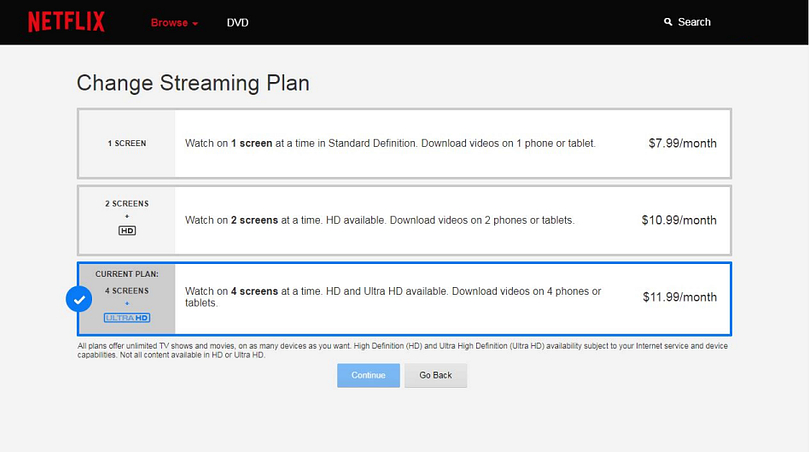 Subscription Business Ideas are a real hit nowadays in the market. The Subscription model charges a fee for services for a particular time period. The model's success hinges upon careful planning of pricing packages. The more expensive offers must have more functions for the customers; the one-price-fits-all strategy seldom works anymore. 
In order to ensure that customers keep coming back after each period, to renew their membership, services must be consistent. Staying informed of the customer's demands will help keep the offering adaptive, and compel members to maintain a long-term relationship with the firm.
Advantages And Pitfalls Of The Subscription Model
The Subscription Model offers the opportunity to build a growing revenue stream with the addition of every member. Where this is an opportunity, it is also a task to keep the customers engaged. Thus, losing sight of consumers' interest might result in a descending revenue graph. Balance is crucial!
Example of Success: Netflix
For a lot of people, the first company that comes to their mind when you say subscription is Netflix. The transparency in transactions and ever-improving content offered has kept the online-streaming business among the top ranks in the industry. 
On-demand Business Model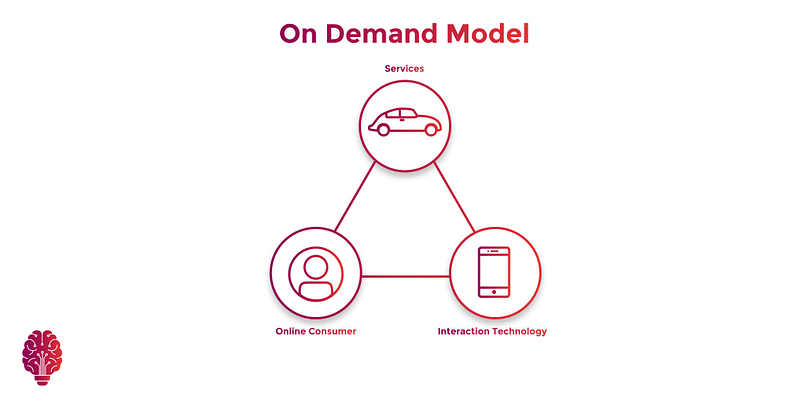 On-demand business models have come as an answer to all of the consumers' spur-of-the-moment decisions. Need food? Pick up the phone and order from the nearest, most-suitable vendor. Need a ride? Use a ride-hailing app and get a service within minutes. 
Startups considering this model have a crucial question to answer: 'what is the consumer behavior in the niche they are considering?' In the health and restaurant industry there was an urgency to replace ques with on-demand services which is why they are successful. 
Advantages And Pitfalls Of The On-Demand Business Model 
This 'Uber for X' model has grown to touch a lot of leading industries. Even then, there is still space to grow. With a little tweaks and sparks of creativity the model is applicable to a wide range of services startups might want to offer. Furthermore, there is space to customize offering as per customer-need. 
On the flip-side, there is always the fear of a bad review. Bad reviews have known to break a lot of big names in the industry. Even the pioneers in the local market. With other options available that will fulfill the same tasks, nobody wants to risk buying bad service.
Example of Success: Foodpanda
Foodpanda has grown to become a market leader with its consistent services and abilities to follow-back to improve services that went below-par. Constantly adjusting with the environment, the company now wants to gain ground in online grocery-shopping services in light of the COVID-19 epidemic. 
Reverse- Auction Based Model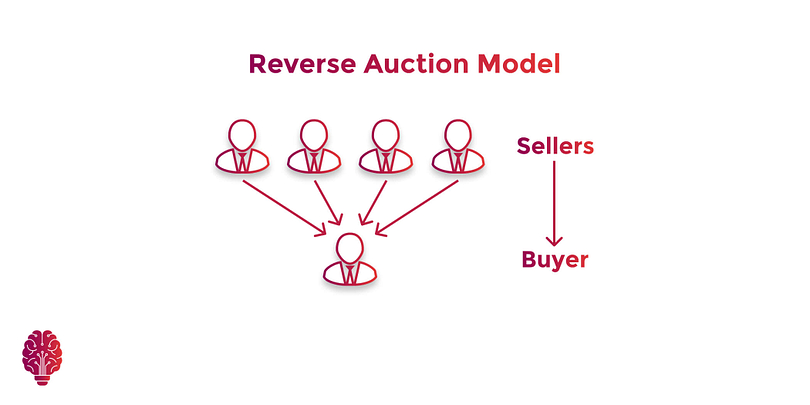 Reversing the roles of buyers and sellers, in a reverse-auction business model many sellers compete to make business with one buyer. At the starting point, the buyer posts a price they are willing to pay for the product or service they are looking for. Multiple sellers then bid to sell. This leads to the price factor always crunching to the least till one convinces the buyer on the price and quality of their product and takes the business. 
Advantages And Pitfalls Of The Reverse-Auction Model
The model allows the buyer to get right down to business by quoting a price they are willing to pay for their requirements. This saves a lot of time thats used negotiating terms and conditions. In addition to that, it allows buyers more power to compare offerings and pick one that suits them best.
On the downside, reverse auction might lead to cheap, low quality products sold. When observing vendors compete over prices the buyer might be compelled to pick the most money-saving option and might compromise on quality.
Example of Success: Priceline
The platform offers buyers to narrow down their budget for accommodation and transport. They can then book the most suitable services after comparing various vendors offering the same rates. The company's multiplying profit growth is a testament for the success of these types of business models in these times.
Which Model Suits Your Startup?
Having read the types of basic models above, ask yourself a few questions: What marketplace are you targeting? What services do you want to offer? What are the needs of the inhabitants of the said marketplace? Basically, visit Peter Druckers theory and analyze the environment in which your business will live. Pick the model that suits you best!
Still confused? Check out our article: Business Model: Types Continued to explore more models to search for the perfect fit.