All around the World, IT and technology conferences have grown to become a multi-million dollar stage where there are introduction of newer products, ideas and potential deals.
There are many must see AI and It events in the world happening virtually nowadays. Special conferences such as IEEE AI Conference, Information Technology conference 2021 Chicago and world AI conference 2021 held yearly which are very helpful for upcoming start-ups inspiration. These events are essential for entrepreneurs and start-ups which want an idea on what other companies are doing and how they can improve their product development.
Representation at one of these can be a special oomph moment for many small and medium-sized tech enterprises. So, businessmen and women travel thousands of miles to avail this opportune moment to mark their space in the global race that encompasses several different domains. 
To read about events specifically related to Artificial Intelligence, Click here.


Dates: Tentatively in January every year.
Location: Las Vegas, Nevada, United States.
For the last 50 years, CES has attracted crowds from around the world to showcase their work and product development to the marketplace. Around 44,00 exhibiting companies present products, software, content and technology delivery systems. With more than 170,000 attendees from 160 countries, it is a stage that players from this $401 billion U.S. consumer technology industry turn to for new technological advancements. 
Some of the product categories presented are as follows: 
Computer Hardware

Digital Technology 

Cyber Security 

Entertainment and Content 

Smart Home

Robotics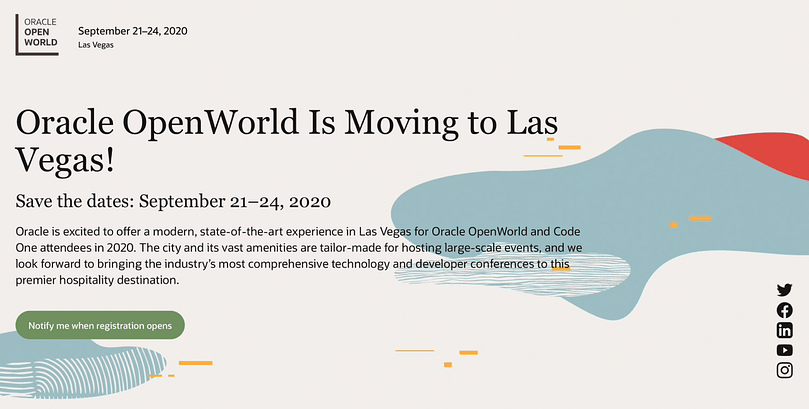 Dates: Tentatively in September every year.
Location: Las Vegas, Nevada, United States.
Pioneers and experts bring their research and work to thousands of attendees from various corners of the world. These insights have the potential to change the course of other businesses, to introduce newer paths in the field of IT management that will accelerate progression towards sustainable work.
Around 7 million people online attended the event and 60,000 attendees made it to San Francisco in 2019 to witness the gathering of leading minds in technology under one roof.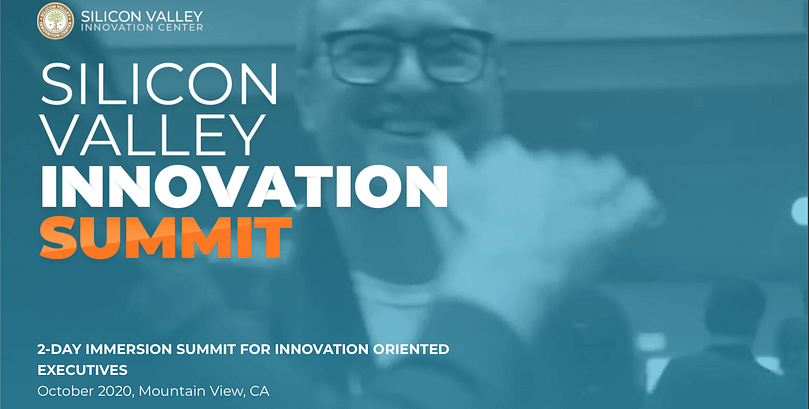 Dates: Tentatively in February every year.
Location: California, USA.
Corporate leaders join minds to communicate the direction of technological advancements in this age and time. Industry leaders share their best practices that have earned them positions in the top so as to promote a culture of mutual well-being and organic progression. The summit hosts more than 70 speakers from top-notch enterprises, 1000 executives and more than 100 startups. This is known as the must see event for AI startups.

Dates: Tentatively in March every year.
Location: London, United Kingdom.
In March 2021 this event series will organize its expo for the fifth time. IoT Tech Expo plays hosts to enthusiasts, CTOs, Developers, OEMs, Investors, startups and industry stakeholders from around the globe to witness 300 exhibitors and 500 speakers showcase their technological prowess. Ideas open way for in-depth discussions regarding codes of conduct and ethics. Other topics include: 
Security and Cloud

Product Development

AI and Big Data

Digital Transformation Track 

Block Chain 

IoT

5G

Data Analytics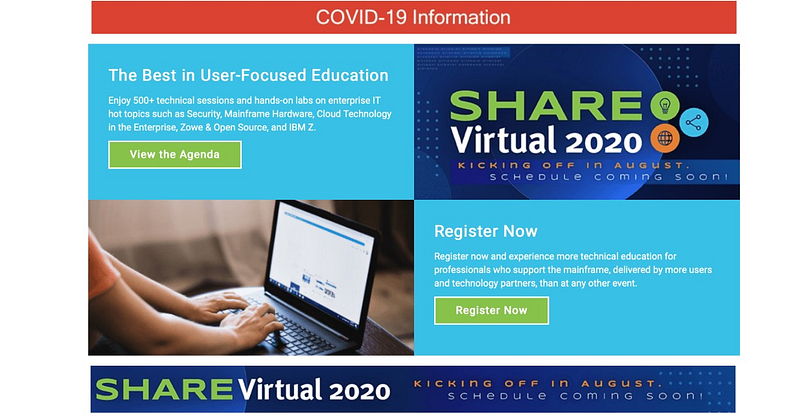 Dates: Tentatively in March every year.
Location: Anaheim, California, United States.
SHARE 2020 has moved its event onto Virtual platforms, conducted in August, due to the COVID-19 pandemic. Its expected to restore once the pandemic subsides. There are more than 500 sessions based on Cyber Security, Cloud Technology, Analytics, Zowe and Open Source and so many more!
The event structured in such a way to allow more interactions and meetings between attendees so networking becomes a focal point of attending SHARE. They also grant access to global partners so interested companies can work together for the progression of the enterprise technology ecosystem. This is necessary attend event for Tech startups.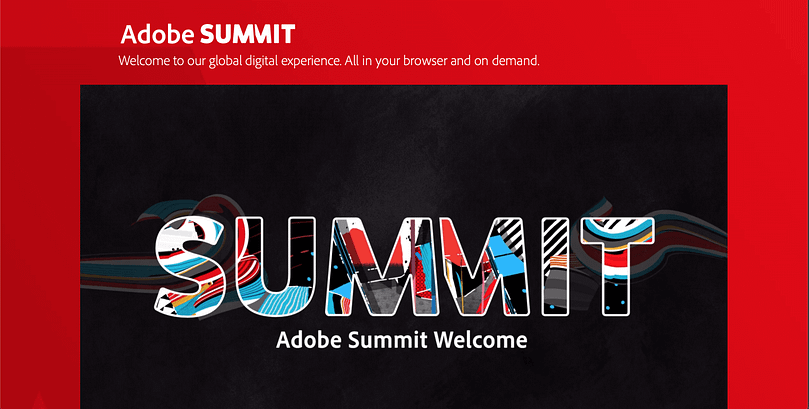 Dates: Takes place around March every year
Location: Las Vegas, Nevada, United States.
Each year Adobe Summit brings together the community to host a series of talks and lectures by leaders of corporate giants. The topics range from Digital Transformation, AI and Data Analytics. The 7 tracks of Innovation focused in the event are: 
Advertising

B2B

Product development

Commerce

Content

Data & Insights

Sneaks 

Customer Journey Management 
It is space for opinion leaders to learn the art of driving consumer insights, for data scientists to see how to measure them and for advertisers to create content that will capitalize it.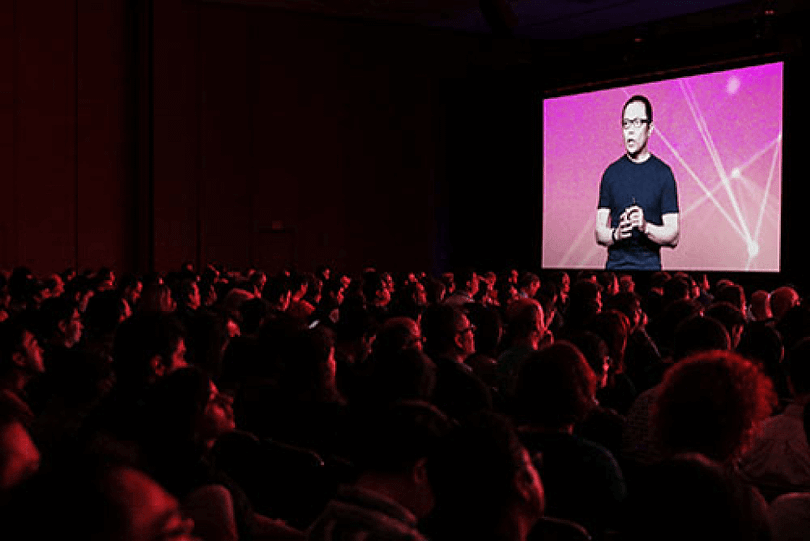 Dates: Tentative dates in March every year.
Location: California & New York, United States.
Strata Data and AI is one of the biggest conferences in the world based on Data Science and relevant branches. It gathers AI Developers, CDOs, CTOs, Data Engineers, Journalists and many other stakeholders to become part of the revolution being brought on by Data. Discussions tackle topics like: 
Machine Data

Natural Language Processing

Security 

Ethics in Data Science and AI

Privacy Issues and more!
Due to the COVID-19 pandemic the event is moved online where the platform teaches attendees skills of this science that will be increasingly relevant in the post-pandemic era. The event is expected to restore normality in the post-pandemic era.
Dates: Tentatively in July every year.
Google has launched a nine-week digital series called Google Cloud Next '20: OnAir. The in-person conference that took place in previous years costs $1,699 for the entire conference. Around 10,000 engineers, corporate executives and enthusiasts are in attendance. Other than talks by experts and corporate leaders, the event organizes bootcamps to provide training to those enrolled. Courses include: 
Data Analytics with Big Query

Logging, Monitoring and Observability in GCP

Transformation in Business with Google Cloud

and many more! 
The conference also includes Break out sessions over which discussions about current issues and future prospects of the Tech industry are carried out.

Dates: Tentatively in September every year.
Location: Grapevine, Texas, United States.
Gartner Summit is another big name for Data Analytics events held globally. The event communicates the importance of allowing data and insights to direct decision-making in spheres of business. Thus, by educating higher executives of the importance of analytical tools and processes, the gap in opinion between management and IT is bridged. 
There are around 150 sessions based on the major tracks of the summit, which are:
Leadership and Culture

Software Making

Business Outcomes and Strategy

Trust and Governance

Product development

Analytics Everywhere

Technical Insights

Data Architecture

AI, Data Science and Machine Learning

Emerging Technologies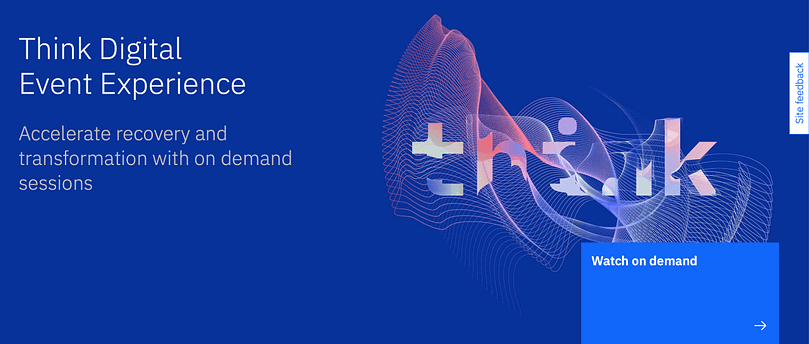 Dates: Tentatively in May every year.
For anyone striving to build smart technological solutions to problems, IBM Think is the place to be. The conference invites experts from fields of Cloud, AI, Security, Ethics and Design. In total, there are around 200 sessions on topics ranging from Data, Cloud to IoT. It's a world of knowledge from some of the best minds in the game to you. 
Due to COVID-19 the conference was moved online to a platform called IBM Think Digital which was a two-day online event for attendees to watch from within the security of their homes. We look forward to the conference restoring to its physical glory in the post-pandemic era. 
Why Do Companies Go To IT Conferences?
Attending one of these events helps teams put their footprint on the world stage. The platform provides the opportunity to meet new people related to your field of work and network with some of the biggest names out there. On the other hand, meeting people from different industries can create possibilities of future innovation and research.
Conferences with a big number of attendees is an opportunity to get your word viral. Those who present their ideas or products can get news buzzing with their latest innovation. This might attract investors, partners and renowned names in the tech industry to take their work seriously.
Industry leaders and experts are invited to deliver lectures on their work. This education might prove useful for startups looking to carry out research for product development. Or, if a certain line of work is not working out for them, then it can open fields to pivot to.  
So, if you think that the advantages of attending these AI events are greater than the cost incurred to attend them, you should definitely look forward to making your way there. Either the cost of tickets will be covered by your marketing, PR and networking points along with crucial education or it could just prove to be a fun trip for the team that might open business avenues in the future. It's pretty close to what we call a win-win!
Postscript: The dates mentioned in this article were mentioned to the best of knowledge at the time of publishing, in January 2021.